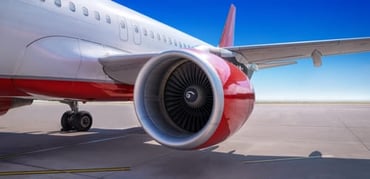 Conrad Kacsik is among the most trusted providers of guidance relative to the National Aerospace and Defense Contractors Accreditation Program (Nadcap). We will guide you through the Nadcap accreditation process; from the initial approval process, to audit facilitation, writing procedures, developing process improvements and obtaining merit.
Our experience means we can deliver a stable conforming process using thorough, unbiased internal audits at designated frequencies. These consistent internal audits, coupled with process improvement audits, will help your special processes become both stable and repeatable, which will foster a culture of excellence within your organization.
Nadcap offers a clear list of requirements, and Conrad Kacsik audits meet both client and Nadcap requirements to address any areas of concern and identify issues before they become problems.
Nadcap Consulting You Can Trust
Conrad Kacsik believes success is based on experience. Our consulting division is driven by our Director of Technical Services, Jason Schulze. Jason is a metallurgical engineer with over 20 years of experience in the aerospace industry.
Jason holds over 15 Honeywell source certifying agent (SCA) approvals (from heat treating and coatings to shot peen) and has been responsible for over 30 Nadcap audits in his career. Jason is also a Nadcap/PRI Training (formerly eQuaLearn) instructor teaching courses in pyrometry, audit preparation and root cause corrective analysis. This experience ensures the success of our clients.
The commodities we serve are as follows:
Heat Treat (including pyrometry)
Braze (furnace)
Welding
Coatings (thermal spray and diffusion aluminide)
EDM (electrical discharge machining)
Surface Enhancement (shot peen)
Torch Brazing
Materials Testing
Feedback From Our Clients
Most of the heavy lifting was done by you. We just piggybacked and put your corrections into action on our end. Very pleased with the outcome. -- Shaun Kim - Director of Quality - Byington Steel Treating