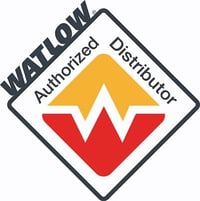 Conrad Kacsik offers the world's best custom-created heating solutions through Watlow. Our expert engineers will work with you to find the ideal heating device to meet your need.
Watlow FIREROD® Cartridge Heaters, Ceramic Fiber Heaters & More
Flexible Heater Applications
Watlow's flexible heaters are thin, bendable and shaped to fit your equipment. They're ideal for applying heat to complex shapes and geometries without sacrificing efficiency or dependability. They're often used for:
Medical equipment
Freeze protection (aircraft instrumentation and hydraulic equipment)
Battery heating
Radiant Applications
Watlow's diverse RAYMAX® radiant heater line works on almost any application requiring radiant heat, from contamination-resistant panel heaters to fast-responding quartz tubes to rugged tubular elements and high-temperature ceramic panels. They're ideal for:
Thermoforming
Heat treating
High-temperature furnaces
Paint/epoxy curing
Tempering/annealing
Circulation Heater Applications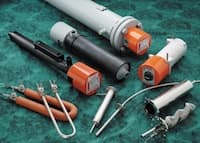 Watlow's compact circulation heaters are ideal for purified and inert gases, supercritical fluids and liquids like deionized water for use in electronics, and for general liquid and gas heating applications like:
Oil and gas equipment
Petrochemical plants
Chemical/gas plants
Quench tanks
Power generation
Band and Nozzle Heater Applications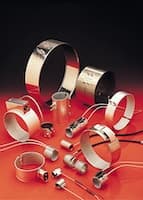 Led by the high-performance mineral-insulated (MI) band heater, Watlow's patented, flexible THINBAND heaters, standard mica band heaters and nozzle heaters are ideal for every type of plastics processing equipment, including:
Extruders
Blown film dies
Injection molding
Autoclaves/hydroclaves
Tubular Applications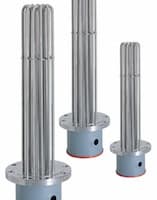 The Watlow WATROD™ tubular heater elements and flat FIREBAR® elements are primarily used for direct immersion in liquids. These highly efficient and versatile heaters can also be formed and shaped into various geometries for radiant heating and contact surface heating applications. They're often used in:
Furnaces and ovens
Molten salt baths
Die casting equipment
Boilers
Process air heating
Ceramic Fiber Applications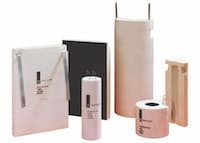 Ceramic fiber heaters integrate a high-temperature iron-chrome-aluminum (ICA) heating element wire with ceramic fiber insulation. They offer some of Watlow's highest-temperature heating capabilities, which is effective for:
Glass/ceramic processing
Metal melting
High-temperature furnaces
Fluidized beds
Cartridge Applications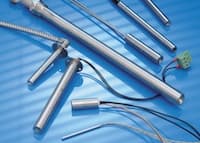 The Watlow FIREROD® heater is a premium device that offers tight manufacturing controls, superior heat transfer, uniform temperatures and resistance to oxidation and corrosion even at high temperatures. It's ideal for:
Molds
Dies
Platens
Fluid heating
Aerospace
Strip Heater Applications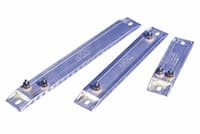 Watlow's mica and 375 strip heaters are a versatile solution for a number of applications. They can be bolted or clamped to a solid surface for freeze and moisture protection, food warming and other applications. The strip heaters are commonly used for air heating, drying ovens and space heaters. These devices apply to:
Dies and molds
Tanks and platens
Autoclaves
Incubators
Vulcanizing
To learn more about Watlow heaters, as well as our other superior products, contact us today.