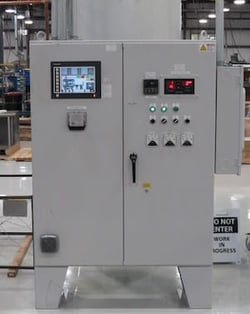 Conrad Kacsik can improve the precision of your production processes with the most modern and effective process control devices. We deliver consistent output and results with names you can trust like Watlow, Yokogawa and Honeywell, and we have a national sales and service network you can count on.
The newest devices do more than regulate temperature, pressure, flow and other process variables. They offer easy PC-based operation, configuration, programming and data logging to enhance outcomes and uptime while saving production time.
A Temperature Process Control System You Can Rely On
Conrad Kacsik can retrofit new controls with existing equipment or engineer and install an entirely new, integrated control system. Our hybrid control system allows for combined control loop and logic control, with an integrated operator interface or remote access capabilities through connected devices.
Upgrading controls improves:
Industrial furnaces and ovens
Heat-treating processes
Metal treating
Ceramics and glass processes
Food and beverage manufacturing
Our engineering division can build a custom temperature process control system using any of the process control devices we offer. Contact us to learn more about our full line of superior products.