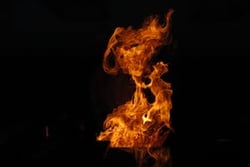 Flame safety and combustion flame monitoring are critical to safe and accurate heat treating operations. Conrad Kacsik delivers exceptional combustion system components from top manufacturers like Honeywell's Eclipse line. These products help ensure accurate, reliable and safe burner performance. We back them with second-to-none design and technical service from our experienced engineering and service teams.
The Eclipse line of products can be tailored to meet virtually any combustion system requirements. Whether one device or an entire combustion system, Eclipse products improve efficiencies and processes to make your entire system work better.
Our Eclipse offerings include air heating burners, flame systems, process and package burners, flame safety controls and many other combustion components and flame-monitoring devices.
Eclipse Air Heat Burners, Combustion Components & More
Conrad Kacsik offers a full line of industrial burners and combustion components from Eclipse:
Combustion Components
Gas Trains & Accessories
Burner Flame Safety Controls & Accessories
Veri-Flame burner controls
Quanta-Max UV scanners
Quanta-Flame UV scanners
Quanta-Max multiburner systems