The heat treatment industry continues to become more sophisticated and demanding every year. Conrad Kacsik has a dedicated team to help clients adhere to demanding and complex processes like the National Aerospace and Defense Contractors Accreditation Program (Nadcap) and Continuous Quality Improvement (CQI-9) to meet accreditation and compliance needs.
What Is Nadcap?
According to the Performance Review Institute (PRI), which oversees the Nadcap accreditation process, Nadcap is "an industry-managed approach to conformity assessment that brings together technical experts from both industry and government to establish requirements for accreditation, accredit suppliers and define operational program requirements." In simpler terms, Nadcap is the gold standard for quality assurance in the world's most demanding industries.
Pyrometry Training Courses
At Conrad Kacsik, we are committed to providing you the most up-to-date information pertaining to pyrometry. We conduct both private and public pyrometry training courses, as well as web-based courses, which help individuals:
Obtain a better understanding of AMS2750G and Nadcap requirements
Learn how to minimize Nadcap findings in pyrometry
Use flexible tools to ensure conformance
Network with our suppliers
Taught by Jason Schulze, director of technical services for Conrad Kacsik, these classes give you the knowledge and answer the questions you need to understand and better manage your pyrometry needs.
We have a deep understanding of Nadcap requirements for aerospace testing and pyrometry, and our pyrometry team works in conjunction with our service, application engineering and product divisions to meet any challenge you may face.
Private Courses: We come to your facility and present a two-day training course that covers the requirements of both AMS2750G and Nadcap. Pricing is quoted per request.
Public Courses: These pyrometry training courses are held at a hotel conference room with several supplier company representatives in attendance. These courses offer attendees different viewpoints from multiple companies and are a good way to gather ideas. Pricing will be posted to our website when scheduled.
Web-Based Courses:

These courses are split into five days at two hours per day. This allows our customers to attend the courses at their office and still have time to complete their normal tasks. Each day covers a specific subject within AMS2750G and allows our customers to only focus on topics they need to. Pricing for these courses will be given in two options: the full five days or per day/subject. Pricing is $985 for the full five-day course.

Each day starts at 1 p.m. ET and will end approximately at 3 p.m.
May 22: Thermocouple Requirements
May 23: Instrumentation & Thermal Processing Equipment Requirements
May 24: System Accuracy Testing Requirements
May 25: Temperature Uniformity Survey Requirements
May 26: Offsets and General Quality Requirements
We're More Than Consultants
We provide hands-on support and technical assistance from the most experienced professionals in the industry. This service can benefit providers working with many processes, including:
Captive and commercial heat treating
Chemical processing/plating
Welding, coatings and composites
Surface enhancement
Metallurgical laboratory
Our consulting division is led by Schulze, a metallurgical engineer as well as a Nadcap/PRI Training (formerly eQuaLearn) lead instructor in pyrometry. As a result, our team of pyrometry technicians and engineers are continuously trained in new AMS2750G and Nadcap requirements, which can then be applied to our clients' applications.
If you need support complying with CQI-9, AMS2750G or other aerospace-specific pyrometry specifications, trust Conrad Kacsik to deliver.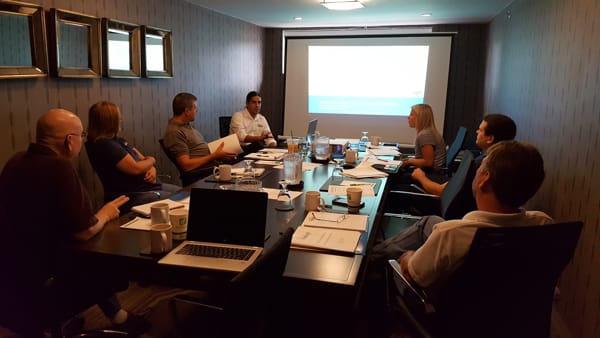 Feedback From Our Class Participants
"Instructor was engaged with classroom and topic was presented in a way that was easy to follow."

Pyrometry training course attendee, July 2019

"It was really good. Jason is an excellent mentor. I recommend him for heat treat until the end of time."

Pyrometry training course attendee, July 2019

"Very in-depth, plenty of time and opportunity to ask questions and discuss."

Pyrometry training course attendee, June 2019

In response to a post-course survey question relating to the best part of the class. — "Everything. Specifically new requirements."

Pyrometry training course attendee, June 2019

"The real-life examples and stories were great and very helpful."

Pyrometry training course attendee, June 2019

"Just when I had a question, it was answered in the best way possible."

Pyrometry training course attendee, February 2018

In response to a post-course survey question relating to the best part of the class. — "Interaction with a well-versed instructor."

Pyrometry training course attendee, February 2018