The heat treatment industry continues to become more sophisticated and demanding every year. Conrad Kacsik has a dedicated team to help clients adhere to demanding and complex processes like Nadcap and Continuous Quality Improvement (CQI-9) to meet accreditation and compliance needs.
We conduct pyrometry training courses which provide individuals with a better understanding of AMS2750 and Nadcap requirements. We have a deep understanding of Nadcap requirements for aerospace testing and pyrometry, and our pyrometry team works in conjunction with our service, application engineering and product divisions to meet any challenge you may face.
We're More Than Consultants
We provide hands-on support and technical assistance from the most experienced professionals in the industry. This service can benefit providers working with many processes, including:
Captive and commercial heat treating
Chemical processing/plating
Welding, coatings and composites
Surface enhancement
Metallurgical laboratory
Our consulting division is led by our Director of Technical Services, Jason Schulze. Schulze is a metallurgical engineer as well as a Nadcap/eQuaLearn lead instructor in pyrometry. As a result, our team of pyrometry technicians and engineers are continuously trained in new AMS2750E and Nadcap requirements, which can then be applied to our clients' applications.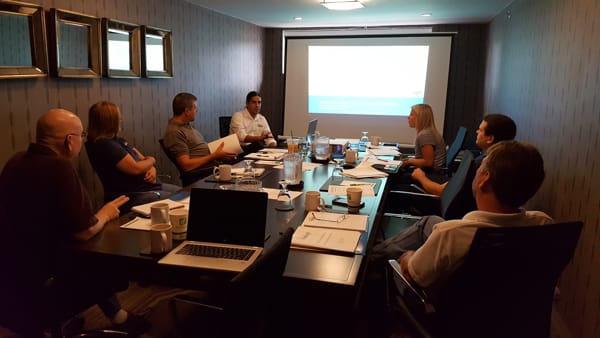 If you need support complying with CQI-9, AMS2750E or other aerospace-specific pyrometry specifications, trust Conrad Kacsik to deliver.
Pyrometry Training
At Conrad Kacsik, we are committed to providing you the most up-to-date information pertaining to pyrometry. To show this, we periodically host pyrometry training courses to help our clients:
Obtain a better understanding of AMS2750E & Nadcap requirements
Learn how to minimize Nadcap findings in pyrometry
Use flexible tools to ensure conformance
Network with our suppliers
We set our course apart from others by supplying tools which will enable companies to minimize pyrometry-related Nadcap findings.
Feedback From Our Class Participants
"Just when I had a question, it was answered in the best way possible."
Pyrometry training course attendee, February 2018

In response to a post-course survey question relating to the best part of the class. — Interaction with a well-versed instructor.
Pyrometry course attendee, February 2018
Interested in attending future pyrometry training courses? Contact us to be added to our email list and stay informed of upcoming classes.