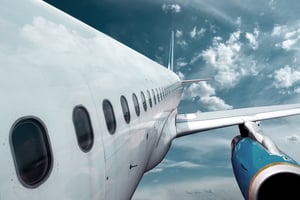 When AMS2750 went from revision D to revision E, one of the changes was that ASTM E29 was required for rounding significant digits. Rounding using ASTM E29 is not your old spreadsheet version of rounding—more discretion is required.
AMS2750F will now allow multiple rounding methods. It will no longer require rounding to ASTM E29 but will allow suppliers to establish their own rounding method, including rounding using the standard spreadsheet method. Another change is that if ASTM E29 is selected, the method required will now be the absolute method.
It is important for suppliers to understand and establish a rounding method that best fits into their operations and also complies with any industry or prime specifications that may apply.
We will continue to post updates to AMS2750 and are also offering private, public and web-based AMS2750 training courses to ensure you have the information you need to implement these changes and prepare for future Nadcap audits. Feel free to contact us if you need help establishing a rounding method for your operation or have any other questions related to AMS2750F.
Español
Cuando AMS2750 cambió de revisión D a E, uno de los cambios consistió en que se requería que ASTM E29 redondeara dígitos significativos. Al redondear usando ASTM E28 no se usa la típica hoja de cálculo, se requiere de más discernimiento.

AMS2750 F ahora permitirá multiples métodos de redondeo. Ya no requerirá que se redondée según ASTM E29, pero permitirá que los proveedores establezcan su própio metodo de redondeo, incluyendo el uso de una hoja de cálculo estándar. Otro cambio consistirá en que, si se elige usar ASTM E29, el método requerido ahora será el método absolute.

Es importante que los proveedores comprendan y establezcan un método de redondeo que mejor se adapte a sus operaciones y que esté en cumplimiento con las especificaciones industriales aplicables.