A Guide for What Goes Into a Thorough Furnace & Controls Evaluation
If an industrial furnace does not have the proper controls, it cannot pass audits or meet certification requirements. However, before investing in a new control system or other control panel retrofitting upgrades, it's important to evaluate your current industrial furnace control system properly. As furnace safety consultants, we know how to keep your industrial furnace and controls operating at their best.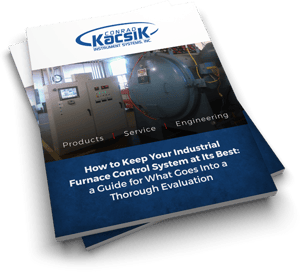 In this guide, you'll learn the critical steps a thorough industrial furnace control system evaluation should have, including:
Controller identification
Control system uniformity
Streamlined data recording
Compliance standards, such as Nadcap and AMS2750
Simply fill out the form and download the guide to learn how to evaluate your industrial furnace control system to ensure it's meeting your current production needs, as well as how to get your furnace and controls running optimally.